Released: May 1st, 2014

Book one in the Men of Passion Series: A contemporary erotic series about the passions and devotion of five men to the one woman who loves them all...

Kayla Saradon is a beautiful, respected psychiatrist who her friends claim has discovered the fountain of youth. Kayla wonders what her friends would say if they knew her secret is the polyandry lifestyle she shares with her four, studly "husbands" — each skilled in his own sexual specialty?

Then PI, Trey Sean Cameron, who is secretly investigating her lifestyle, explodes into her life. The ex-Army Special Forces operative raises emotions Kayla can neither control nor contain. Can Trey — a demanding and possessive lover — ever share in her lifestyle? If not, how far will she go to keep him?

"One thing does fall into another, toppling it, right down the line, shaping who we are, where we're going and how we get there."
*COPY PROVIDED BY AUTHOR FOR AN HONEST REVIEW*
Uncensored Passion
is definitely loaded with uncensored passion. Kayla is an exciting, strong psychiatrist with a huge appetite for sex and she is satisfied by four, equally as sexy men. However, when Trey enters her life, this is when the domino starts. She fell hard for him and one thing led to another and all the angst comes flooding into the book. Although the drama was definitely enjoyable, the book could've done better with more character development.
The book started out wonderfully. God, we had the perfect introduction to Kayla and her men. So, let's start with that.
Enter Kayla Saradon…
She is a brilliant psychiatrist, known for her amazing photographic memory and unparalleled intellect, and her suave, almost ethereal beauty.
Whew. Wow. This woman is
the
woman. The way the author describes her captures her perfectly. And this is where I loved the author's writing style. It was fucking beautiful. "Ethereal beauty" and "unparalleled intellect"?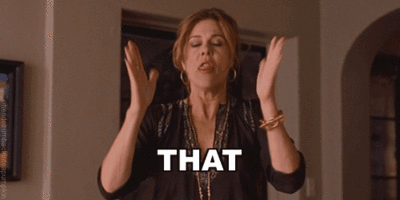 But damn even the rest of the guys. I FUCKING LOVED THEM.
Harm is most definitely my favorite. He was described to have this:
Eyes that, in Kayla's opinion, possessed the ability to penetrate to one's innermost feelings while always projecting a mischievous glint.
Hot damn. This man is the bomb. Trust me.
While I liked Trey somewhat, I was more a fan of the other four men in the book. They were all fantastic. Lee, a fighter turned chef, is super buff and super hot. Luke is the sweet musician, God he is adorable. And J.J. is the youngster in the group and just as amazing.
I honestly wasn't that huge of a fan of Trey's character. He was too weak. He didn't fight for what he wanted and he too readily gave up. He wasn't willing to compromise and expected Kayla to change herself instead for him, which I thought was unbelievably unfair.
Well, the book had so much potential. I loved the idea of it. But I was hoping that their relationship would've developed more. Man, scratch that, it
needed
to develop more. There was no chemistry, not even a sexual one. Yes, they revealed shit to each other bla bla bla. But, everything else? Nada. Zilch. They didn't have enough time to form a bond. Even if it was supposed to be fast-paced, then the chemistry should've still been there.
MY RATING:
3 APPLES!!!!!
✭ BOOK LINKS ✭
(Click book cover for Goodreads link)
As always, she was met by her four "husbands" when she stepped inside. After kissing them all, she led the way into the living room and plopped down on the couch with a weary sigh.
They all could see she was mentally drained. In silent agreement, they decided to relieve her tension: Luke massaged the kinks out of her neck, Lee rubbed her feet, Harm brought her a glass of wine, and J.J. took her hand and sucked her fingers gently. He sat beside her to ask, "What can I do to erase the memories of the day, enamorada?"
"You're doing it. All of you," she said, flashing them all a tired smile as she took a long swallow of the wine. "I don't know what I'd do without you—any of you."
J.J. leaned to kiss her, before suggesting, "Why don't we all relax in the Jacuzzi? Maybe that will wash away the lousy day."
"Great idea," Harm echoed.
"Dinner can wait," Lee said. "It's just leftover pot roast, anyway. Unless you're hungry enough to eat right now."
Kayla shook her head. "No, I'm not. The Jacuzzi sounds great."
"Tell you what. Let us do everything tonight," Luke suggested. "Undress you, position you in the Jacuzzi, give you a fresh glass of wine, then stand ready to offer whatever pleasure you desire to erase the day."
"Sounds wonderful," Kayla said laughing. "I'm all yours, guys."
Luke disappeared through the patio doors to start the Jacuzzi while she allowed her other three "husbands" to undress her and then lead her to the inviting, bubbling, warm water.
Kayla's mind was reeling with the delicious feeling that she had the greatest life one woman could imagine as she settled in the Jacuzzi and watched her handsome partners disrobe, then join her in compatible silence.
As always, Kayla marveled at how comfortable they all were with her and each other, the way a perfect marriage should be, but seldom was. In fact, as far as she knew from her patients and past experience with her parents, hers was the only such marriage in existence.
Knowing it was Lee's night, the others positioned themselves slightly apart, deferring to him the coveted place next to her. She leaned her head onto his broad shoulder before tilting her head up to receive his passionate kiss.
"Sorry that damned job takes such a toll on you, hon," he said tenderly as he pulled away.
"Some days are harder to get through than others. Lately I seem to resent them all, however. I'm thinking I must need a vacation."
Bobbi Cole Meyer is the pen name for Barbara Meyer, who relocated from her hometown of Jackson, Mississippi, to Nashville, Tennessee to pursue a career as a lyricist. Over the years Barbara has had numerous songs she co-wrote cut by major artists such as Tom Jones, Loretta Lynn, Barbara Mandrell, Barbi Benton, Stella Parton, The Soul Shakers, the Poppies, Bandana, Mason Dixon, the Wright Brothers and several others. She also co-wrote the theme song for the Italian movie, Summer Affair, with well-known guitarist and composer, Bucky Barrett.
Now residing in Tennessee, with new hubby, Hank, Barbara is busy pursuing a second career, writing fiction, which she claims is her first love.
Barbara's slogan is, "grab them with the first paragraph and don't turn loose until the last period." Barbara's previous books, written under the pen name, Cole Meyer, have been in several genres: drama, historical romance, sci-fi fantasy, and conspiracy thriller.
✻ ✻ ✻