Released: April 2014

"You're everything to me. More than everything."

Alexandra…

After a horrific accident working as a nurse in the emergency room, Alexandra becomes reclusive to the world around her. Unable to be speak or function, she pushes away her boyfriend, Paul, of two years. Her distance causes him to spend time with someone else…the betrayal causes her to pack her bags and leave everything behind. She doesn't know what comfort she'll find in Savannah, Georgia, but she flees anyway.

Blaise…

After inheriting the most lucrative cotton field in the south, Blaise has to become a man early in life. He spends his nights with different girls, knowing they are after his money and his special abilities in the bedroom, but he makes a serious mistake with Danielle. Now she lives with him and he guards a secret that he promises to keep…even though that secret is destroying his life. When Alexandra comes into town, her smile and compassion evident, Blaise wants her, and not just in a physical way. Unable to keep his distance, he falls for her, not knowing how long he can keep his secret…
"Life is unexpected in that way. It's why the world is so wonderful."
**COPY PROVIDED BY AUTHOR FOR AN HONEST REVIEW**
Then Came Alexandra was a rather frustrating read. Although I loved Blaise's character with his strength and honor, Alexandra's character wasn't much to my admiration. The plot itself had great potential, and although the characters all wowed me in a way, it was somewhat underdeveloped. But, of course, I have to admit that the sex was hot.
First, I want to apologize to E.L. Todd because this review took so long. I finally got around to reading this book after weeks of school assignments. My sincerest apologies. [bows]
Blaise's character was intriguing for me. He was temperamental (not in an abusive way) but he stuck to his honorable ways. Even though Danielle pissed him – and me – off, he threatened to let her go so many times but he couldn't do it due to his moral values. I loved that side of him. It was vulnerable yet sturdy. However, it got annoying at times when he was too weak that Danielle had power over him.
Alexandra's character on the other hand was harder to love. She was irrational and unjust.
Exhibit A: Her breakup with Paul
I understood Paul's reasons and when he explained in the end, I was like, "SEE! SEE! This is it!" Alex was unbelievably stubborn to the point that she was selfish and refused to listen to Paul's reasoning. I hated her in this part because I was rooting for Paul the whole way despite the fact that he "cheated" on her. They were together for two years yet she jumped to conclusions.
Exhibit B: Her and Blaise
I was excited when they (FINALLY) got together. The first half was unexciting with no passion or connection then they just jumped into sex. What. The. Fuck. But anyway, in the last parts of the book, I thought that she was being really unfair which sucked ass.
Exhibit C: Her and New York
Okay, I get it. You fucked up there but STOP AVOIDING IT. Like, can you not?
BUT I loved Paul's character surprisingly. Even though he was only in like two chapters of the book, I really admired his determination and loyalty to Alex even though she doesn't deserve it one bit. Paul is the sweetest character in the book. And he's probably the only one who can actually control her
"Take responsibility for your actions, Alexandra. Stop running away every time life is hard, stop shutting people out as soon as disaster strikes. You were irresponsible and cold towards me and our relationship. I'm sorry for what I did. I really am. But you owe me a big apology."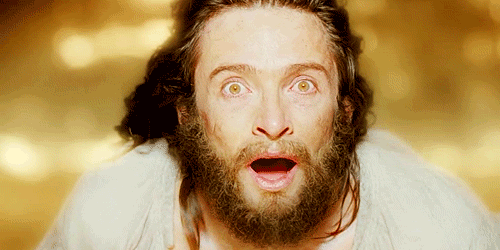 YES! YES! YES! This is the key moment where finally everything goes right. YES! I'm just so happy with this part because Blaise did not have the balls to tell her to grow the fuck up but Paul does! YES!!!!
MY RATING:
3.5 APPLES!!!!!
✭ BOOK LINKS ✭
(Click book cover for Goodreads link)

♕ Then Came Alexandra (Southern Love #1) ♕
Amazon Bestselling author, E. L. Todd, was raised in sunny California where she still lives today, claiming it's the best place in the country. Easily hypothermic and hateful of the cold, she prefers to be warm all year round. She attended California State University, Stanislaus and received her bachelor's degree in biological sciences, but still pursued her dream to be a writer. She's written several novels and many series', and her imagination can't seem to stop. She tries to find the good in people and she exploits that in her writing, proving that people can make mistakes and rise above their past. Her hobbies include sunbathing, swimming, eating at Surf Taco in San Diego, reading, and learning everything she can about hippopotamuses', her favorite creature. Her greatest dream is to make people forget about the harshness of reality and dive into a good story with lovable people. When fans tell her they love her work, it gives her the greatest sense of accomplishment.

Check her out in these sites:
✻ ✻ ✻