What is 'Fanmade Friday!'?
Well, I've made a new kind of weekly thing for my book blog called Fanmade Friday! Every Friday, I'd post something a fan made related to a book I've read or know. It could be a fanmix, a fancast, or even a recommended fanfiction. So I hope you enjoy!
This week, I present to you a fancast for... *drum rolls*
Beautiful Disaster by Jamie McGuire
I absolutely loved loved loved this book. I was in love with all of the characters, the plot line and just everything. I will write a review on this book and post it up. So, onto the casting!


Abby Abernathy: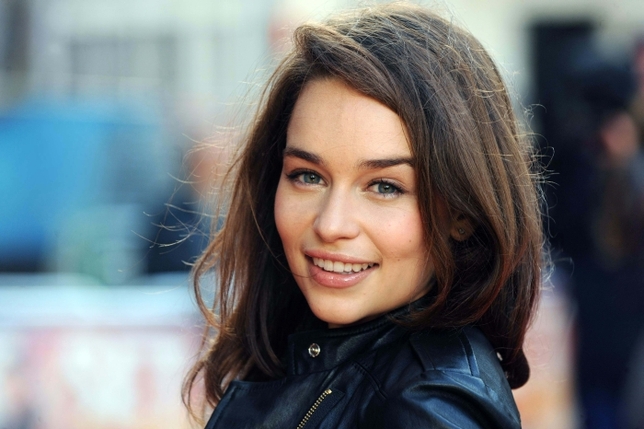 I didn't really imagine anyone who could play Abby in the book but when I was searching up her name awhile ago. I thought that Emilia Clarke would suit Abby well. Honestly, she looks so beautiful and innocent but also sexy and hot all at the same time.





Travis Maddox:
No one can do Travis Maddox justice. No one. He's just the perfect book boyfriend. If I had to go with someone, I'd have to go with Colton Haynes. I've seen him act tough and vulnerable at the same time. All he needs now are the tattoos. He just oozes sex! *squeals*







America:
LOVE LOVE
LOVE
Ashley Benson!
She's one of my favorite actresses and she's sweet, funny and sexy all in one package. Just like America. I didn't imagine her at first but I can really see it now :3
Shepley:
Cam Gigandet
would be perfect for Shep! He's cute and hot! Shep's a tough but he's a loyal character and
Cam
has that friendly yet protective look about him. Jamie McGuire imagined him as Shep too and that's how I found out about him :)
Parker Hayes:
Methinks that
Drew Van Acker
would be pretty good for Parker :D He's got that preppy boy kind of look (which I imagined for Parker) but he's also good looking y'know.
So, that's my fancasting for this week! Have you read
Beautiful Disaster
? If you have, who's your dream cast? Leave your ideas in the comments below! :D