Released:
May 26th, 2011

Abby Abernathy is a good girl. She doesn't drink or swear, and she has the appropriate number of cardigans in her wardrobe. Abby believes she has enough distance from the darkness of her past, but when she arrives at college with her best friend, her path to a new beginning is quickly challenged by Eastern University's Walking One-Night Stand.
Travis Maddox, lean, cut, and covered in tattoos, is exactly what Abby wants - and needs - to avoid. He spends his nights winning money in a floating fight ring, and his days as the ultimate college campus charmer. Intrigued by Abby's resistance to his appeal, Travis tricks her into his daily life with a simple bet. If he loses, he must remain abstinent for a month. If Abby loses, she must live in Travis's apartment for the same amount of time. Either way, Travis has no idea that he has met his match.
"It wasn't just me, and it wasn't just him, it was what we were together that was the exception."
This book, ladies and gents, was what got me into reading New Adult romances and basically all romance books!
Ladies, prepare to drop your panties for the one,
the only,
TRAVIS MADDOX! I will go on a long rant about him later below. God, I absolutely loved every single character in the book. They were all just so perfect. Plus, Jamie McGuire's writing style is very easy to understand and to read. That's why I completely
love
it. After reading
Fifty Shades
, I was recommended by the dependable goodreads to try out Beautiful Disaster. And I thank God every day that I did.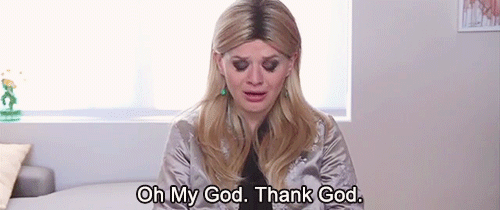 Abby Abernathy is a snarky girl who's hiding her "alter ego". Let's just say she has another side to her that she hopes will stay buried underneath. But, in the book, she's the good girl who almost everyone wants in EU. Including the unattainable Travis Maddox. But really, Abby is just so feisty.
Kudos to you, girl!
"Don't flatter yourself. It's hard not to notice when fifty drunks are chanting your name."
She's just one of my favorite heroines ever because she doesn't take shit from anyone. But, at times, she can piss me off when she tries to be all noble and more of a goody two-shoes. Because that's really not who she was. And the fact that she tries so hard to let go of her identity back home, she's hurting Travis along the way. Even Shep agrees:
"You're going to break his heart, Abby. You're going to break his heart! The one girl he trusts enough to fall for, and you're going to nail him to the wall!"
Now let's move on the smoking hot,
Travis "Mad Dog" Maddox!
God, he made me fall for so many other fictional characters so thank you very much, Travis! He is the most romantic guy
ever
. If you read his lines in the book, you can't help but just fall in love with him over and over again. Travis doesn't think he's worthy of anyone's love and that's why he does the things he does. It's just so heart-breaking to see this great guy thinking he's so worthless.
"I feel like any second you're going to figure out what a piece of shit I am and leave me."
There are so many sides to Travis Maddox. There's the scary jealous side.
"If you even look at her you piece of shit I'll break your fuckin' jaw!"
And then there's the oh-so-sweet, desperate side.
"I am begging you. I'm begging you, Abby. Don't do this."
FINALLY, THERE'S THE OH-GOD-TO-DIE-FOR SO FREAKING
ROMANTIC AND SWEET SIDE
.
"I know we're fucked up, alright? I'm impulsive, and hot tempered, and you get under my skin like no one else. You act like you hate me one minute, and then need me the next. I never get anything right, and I don't deserve you...but I fucking love you, Abby. i love you more than I loved anyone or anything ever. When you're around, I don't need booze, or money, or the fighting, or the one-night stands."
This is just one of my most FAVORITE BOOKS EVER. It definitely makes it to the top ten list if I even had a top ten list. But really, even the supporting characters like America, Shepley, Finch are perfection. You have to go read this book.
MY RATING:
6 GO GO GO GET IT APPLES!!!!!
About The Author:
Jamie McGuire was born in Tulsa, OK, where she was raised by her mother. She had attended college where she graduated with a degree in Radiography. She now lives in Enid, OK, with her three children and husband Jeff, who is a real, live cowboy. Books published by Jamie include the
Providence
trilogy, and The New York Times best seller,
Beautiful Disaster
.
Check her out in these sites: