Released:
October 11th, 2012

He's a game she never intended to play.
And she's the game changer he never knew he needed.
The Perfect Game tells the story of college juniors, Cassie Andrews & Jack Carter. When Cassie meets rising baseball hopeful Jack, she is determined to steer clear of him and his typical cocky attitude. But Jack has other things on his mind… like getting Cassie to give him the time of day.
They're both damaged, filled with mistrust and guarded before they find one another (and themselves) in this emotional journey about love and forgiveness. Strap yourselves for a ride that will not only break your heart, but put it back together.
Sometimes life gets ugly before it gets beautiful.
"Our scars don't point us in the direction we're headed, Cass, they simply remind us of where we've been."
I read this book so long ago and now I'm finally writing a review on it.
Oh. My. God.
Every time I think about this darn book, I keep thinking about the way Jack just fucked things up. Oh yes, he sure as hell did. But let's get to that later. This review's not going to be as long as my usual since I forgot most of the story already except for certain details.
Basically, the book started out so well.
God, I loved the characters so damn much
. I mean, you've got the complete package of the smoking hot jerk and his snarky love interest. The book was also very nicely written since I liked the author's writing style.
Cassie was awesome since she stood up to Jack unlike the other girls who fell at his feet.
This may seem like a cliché and well, it is.
It's the typical plot but I was really hoping that the author would develop it into something much more. Something
unique
.
The first half of the book, I was like:
The other half, not so much:
*sighs in deep agony* I had so much hope. SO. MUCH. DAMN. HOPE. Hope that this book would turn around and become what I expected. My hopes were stepped on, crushed, crunched, thrown to the wolves.
Jack. Jack. Jack. You stupid idiot. Yes, he did one silly mistake because thought with his dick and not his head. He could've easily turned things around and make things right. But what did he do? He was impulsive and did something ridiculously, unbelievably stupid. I mean, really? The least you could do was check if it was true? Even I expected something was up. I get that he was trying to do the right thing, but puh-lease where is the logic in all this?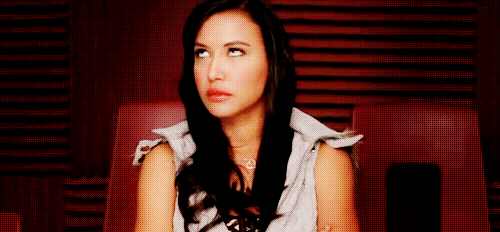 A lot of people loved this book and its average rating is around 4 in Goodreads. That's why I got it in the first place but I was horribly disappointed sorry to say. I wish that the author did something better with Jack so that he could actually think straight.
Minor Faults:
Jack being a stupid, reckless idiot.
The ending was so rushed and unbelievable
MY GOD I WAS JUST SO ANGRY WITH THE PLOT AND DEVELOPMENT
so much more I can't even list down
MY RATING:
J. Sterling got fired from her last job. So she said, screw them, and started writing her first book. With this, she realized that writing books that mean something to her is a million times better than working her ass off for someone who doesn't really care about anything other than the bottom line. She feels more satisfied and her heart more full.
Check her out in these sites: