Released:
April 30th, 2013

For Noah Sullivan being the best friend to a douchebag and player like Jake Nelson has never been easy. It's been a rocky road since kindergarten when Jake duct taped Noah to his chair before recess. With just six weeks to high school graduation, Jake accidentally blows himself immersed not only in a whirlwind of grief, but on a quest to find a mystery girl from Jake's past.
While cleaning out Jake's room, Noah and Jake's dad make a startling discovery. Instead of the obligatory porn collection or pot stash, they find a ring, but not just any ring. It's a half a carat of commitment in a platinum setting-proving even man whores have taste. After Jake's mom pleads with Noah to find the girl who meant so much to Jake, noah begins a modern day Grail quest to track the girl down.
Since Jake was a notorious player with a legendary collection of trophy panties, Noah finds himself in over his head. There are the usual suspects like Avery, the Ice Princess Jake dated for appearances, or Presley, the school mattress Jake dated for convenience. But the trail beings to point to the most unlikely of suspects: Maddie, the Valedictorian and choir girl who was trying to help the unmotivated jock graduate – the girl who also has surprisingly caught Noah's eye and meddled with his heart.
Hanging out with Maddie shows Noah a different side of Jake – one that was deeply human and surprisingly douche-free. And the more he tries to solve the mystery of the ring and of Jake, the more Noah starts to discover about himself and of love.
Sometimes we just have two sides to us, Noah. One that we're willing to let the world see, and then the other that we hide deep within ourselves.
This book was an okay for me. I guess, because of
The Proposition
, I was expecting so much from Katie Ashley. She did such a fantastic job with that book, even though
The Proposal
was a real downer. But, God, I had so much faith in this book that it ended up being a let down for me.
I mean, the plot sounded so good! It started out pretty well. They showed how Jake had two sides to him. I think I would've loved it if they developed Jake and Maddie's story instead of Noah and Maddie's. I wanted to see more of Jake. I just kept waiting throughout the whole book, asking myself, "
Will Jake live again? Was this all a joke?
" I WANTED A FREAKING PLOT TWIST!!!
Because from what I see, Jake's a pretty fucking awesome guy. He's actually really thoughtful, despite his jackass reputation.
So, in all honesty, this book just wasn't that good, sorry to say. A stunning cover, though.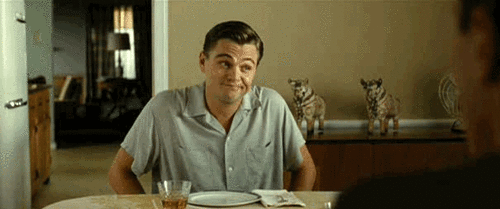 The characters were just okay. I, well as you know from my previous paragraph, loved Jake. Sure he did a lot of bad shit but well, you know, he regrets some but then moves on and tries to fix them. Still, the way he died was pretty stupid. That's why I kept expecting Jake to come back, saying that he's alive and he just went away for a while to start over or some shit.
Noah's world sort of fell apart when Jake died.
The world I'd known had shattered around me in an instant, and now everything seemed so surreal. People went on doing exactly what they'd done before while I tip-toed through this new reality." - Noah
But his character was boring. He was undeniably
boring
. I didn't see the appeal in him. No special personalities or interesting traits. He was a normal dude.
You saved me from the darkness and brought me to the light." - Noah
Yes, he was in despair when Jake died but I have no idea how Maddie supposedly brought him back. She spent time with him? Sure. She talked to him? Sure. But she didn't really help him do anything.
I also wasn't a big fan of Maddie's character I don't know why. Honestly, she's as boring as Noah is. Not because she was the good girl and somehow turned "wild".
Not much to say about this book really though. I just couldn't feel it. The romance was tedious, the characters not captivating enough. The plot was pretty good even though Jake's way of dying was a bit unbelievable. But Jake was the one character that I actually liked since he actually had a personality. He had something while the other characters were just bleh.
A read in your spare time. A bit too boring.
Minor Faults:
The characters were just too boring, not fascinating or charming at all
MY RATING:
Katie Ashley is the New York Times, USA Today, and Amazon Best-Selling author of
The Proposition
. She lives outside of Atlanta, Georgia with ehr two very spoiled dogs and one outnumbered cat. She has a slight obsession with Pinterest, The Golden Girls, Harry Potter, Shakespeare, Supernatural, Designing Women, and Scooby-Doo. She spent 11 and a half years teaching MS and HS English until she left to write full time.
Check her out in these sites: