THIS MUCH IS TRUE

Fate brings them together
Fame & lies keep them apart
One truth remains…

She's become the Paly High girl with the most tragic story…
At 17, Tally Landon just wants to graduate and leave for New York to pursue ballet. Her best friend Marla convinces her to attend one last party—a college party—where she can be among strangers and evade the whisperings about the heartbreaking loss of her twin that follows her everywhere she goes. She meets Lincoln Presley, Stanford's famous baseball wonder and has a little fun at his expense—when she lies about her age and who she really is—intent on being someone else for the night and escaping her tragic story.

His only focus is baseball, but he can't forget the girl he saved on Valentine's Day…
At 22, Lincoln Presley's star is on the rise—about to finish at Stanford and expected to be taken early in Major League Baseball's upcoming draft—his cousin's party serves as a welcome distraction. But then, he sees the girl from Valentine's Day that he saved from that horrific car accident and can't quite hide his disappointment when she appears to look right through him and not remember him at all. He vows to learn her name at least before he leaves. What's the harm in getting to know this girl? What's the worst that can happen?

Fate soon tests these star-crossed lovers in all kinds of ways...
And yet, despite the lies being told to protect the other, and the trappings of fame that continually separate them, and in lieu of the deception by those they've come to trust the most; one truth remains.

This much is true.


Caution: This title contains some strong language, some violence, and some sexual situations and is intended for readers 18+ in age.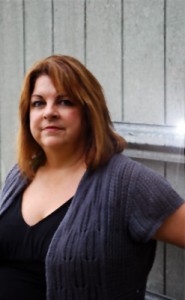 Dark. Edgy. Contemporary. Romantic. Were we describing me? Or my fiction? Sorry.
I drink too much...coffee, not enough water. I swear too much for God and my mother, and I slip these into my fiction. Sorry.
I'm impatient, a perfectionist, a wordsmith, a dreamer, which ends up being good and bad. I'm a workaholic; ask my "fam-dam-ily".
I've written four novels in as many years: "When I See You, "Not To Us", Seeing Julia" as well as my latest release "This Much Is True" (which hit #1 on Amazon best seller lists for Sports Romance, Holiday Romance within a week of its release). Competitive; much, KO? Oh yes.
If you love angsty, unpredictable love stories, I'm yours. ♥ Connect with me at facebook.com/KatherineOwenAuthor.
Check her out in these sites:
Website
|
Facebook
|
Twitter
(3) Print copies of This Much is True - US/Canada
(5) eBook copies of This Much is True - gifted from Amazon or Barnes and Noble
(1) $25 Amazon.com Gift Card
a Rafflecopter giveaway
To see other posts such as reviews, interviews, excerpts and guest posts, click here.