"What gives you a thrill Kristen?"

The conclusion to the Surrender Series by Priscilla West.
No one is who they seem to be.

Kristen let Vincent into her heart because he seemed so different from everyone in her conservative world of wealth management. She thought they shared something special, but when she realizes that Vincent has been playing her the entire time, her heart is crushed.

As Kristen's relationship with Vincent reaches a crisis point, a man from Kristen's past returns looking for a second chance. Is her ex-boyfriend really looking for redemption or is his goal something more sinister?
Kristen struggles to hold herself together, until she discovers a revelation that will change everything.


"If we make it through this together, we'll be stronger. If we make it through this alone, we'll just be better at being alone."
**COPY PROVIDED BY AUTHOR**
Excellent finale to an excellent series! The
Surrender
series hooked me in from the beginning through its exquisite characters and of course the suspenseful, angsty, romantic storyline. I'd definitely recommend it for you fast-paced romance lovers out there.
Vincent just gets sweeter and sweeter throughout every book. He is just wlkerjwlkejr I want to kiss and hug him to pieces. I'd jump his bones if he was real.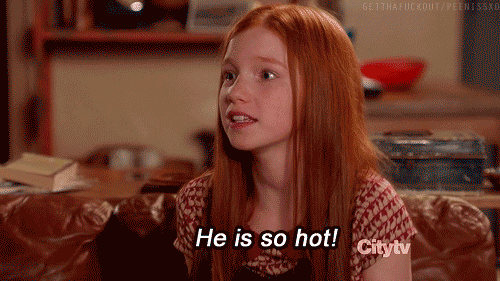 HE JUST SAYS THESE CUTE LINES I JUST AWLERKJWKER
"You're more than a concern. You're a part of my life."
How do you not swoon at that man?
Kristen is well, Kristen. Same old, same old. I was hoping for a change in her character. Just a teensy development but she didn't change at all, which kind of disappointed me but I was happy she didn't turn into those damsels in distress.
OH AND ONE MORE QUOTE I LOOOVE FROM VINCENT:
"I mean truly love you. Not obsession. Not lust. Not selfish possession. Not some kind of blind idealism. Not some sick, twisted version of love – but the real thing. One with eyes open. One with respect. One that never underestimates hardships to its existence, never takes the other person for granted. The only kind of love there really is."
I died. I really died with that.
That just saved the whole damn book. I loved the book in general and I would definitely recommend you readers to try it out ;)
Minor Faults:
That one cliché that every book has.
MY RATING:
Priscilla West is the author of the popular erotic romance series The Sandstone Affair and is currently writing the Surrender series. She likes to write stories with sassy heroines and strong but flawed heroes.
She enjoys: cuddles, men in suits, eskimo kisses, life-sized teddy bears, and eggs over medium.
You can find her at priscillawest.com
Check her out in these sites:
To see other posts such as reviews, interviews, excerpts and guest posts, click here.