Released:
September 17th, 2013

Have you ever gone just a little too far?
Lexie Banks has.
Yep. She just had mind-blowing sex with her stepbrother. in her defense, she was on the rebound, and it's more of a my-dad-happened-to-marry-a-woman-with-a-super-hot-son situation. But still, he's been her best friend and confidant for better part of the last few years… and is so off limits. It's a good thing she's leaving in two days for a year abroad in Rome. But even thousands of miles away, Lexie can't seem to escape trouble. Raised Catholic, she goes to Confession in hopes of alleviating some of her guilt… and maybe not burning in hell. Instead, she stumbled out of the confessional right into Alessandro Moretti, a young and very easy on the eyes deacon… only eight months away from becoming a priest. Lexie and Alessandro grow closer, and when Alessandro's signals start changing despite his vow of celibacy, she doesn't know what to think. She's torn between falling in love with the man she shouldn't want and the man she can't have. And she isn't sure how she can live with herself either way.
Warning: Do not read if you're uncomfortable with stepbrother/stepsister situations and if you're a hardcore Catholic kind of thing.
**COPY PROVIDED BY THE AUTHOR/TASTY BOOK TOURS**
"Passion can sometimes bring out qualities in a person that they never knew they possessed."
AW YES! This book was freaking awesome. I really, really loved every bit of it (aside from some minor things). God, it was so sexy and funny, totally taboo for both guys (which makes it even hotter!). The writing style was awesome, the settings, story and characters were clearly well-developed. Beautiful!
When I started this book, I couldn't put it down.
A Little Too Far
impressed me with the fantastic and completely inappropriate, which makes it even more sexy, storyline and the beautifully and well developed characters. It was sinfully sexy and unbelievably addicting. Hook, line and sinker.
There's the whole story about what's right and what's wrong in the book so I'm suggesting that if you're a hardcore, religious Catholic/Christian, don't read it. I'm a Christian but I never bring God into the books I read. Books are books for me.
Lexie definitely makes it to my top list of heroines, maybe not on the top but one of the top. She was fun and sweet. She's fucking intelligent about art history and the way she fangirls over art is just hilarious. I like how the author made her fear of heights so believable, because in some stories, they just
suck
. They don't even make it seem like they're really scared of heights. And then I love how she's trying to be honorable about the whole Trent thing and then about Alessandro.
And when she got to Rome and started rambling out all the sins she's done?
"I accuse myself of the following sins. I… used the Lord's name in vain at least… oh, God– Like that… i just don't think about it and it comes out of my mouth. I've done it thousands of times. Maybe a million. Twice just since I walked into the church."
It's so hilarious how she went on and on and on about her sins because she's always been brought up a Catholic but then she's had sex with her boyfriend and then Trent. Well.
But then with Trent it's different. She loves Trent definitely in more than a brotherly way. And shit, when they had sex?
MIND-FUCKING-BLOWING.
Even
after
the sex!
As I slip past him, his towel comes untucked. In the second before he grabs it and tucks it back around him, i catch a glimpse of his enormous erection. And, God, help me, I'm dripping wet. I press my palm against him through the towel.
GUESS HOW HE REACTED TO THAT???
He closes his eyes and blows out a shaky breath. "Why can't I stop wanting you?"



In one deft motion, he spins me against the wall and slides my thong down. I kick it off and wrap my legs around his waist as he presses me between his rock-hard body and the wall. He crushes his mouth to mine, and his tongue slashes between my lips and takes possession of me.
Holy. Fucking. Shit.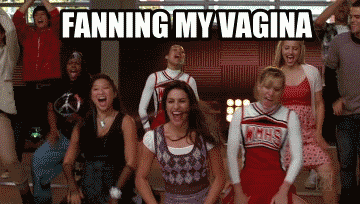 THEN THERE'S SWOON-SWORTHY, PANTIES-DROPPING ALESSANDRO MORETTI!
He is just so unbelievably hot okay I can't even breathe. He's so freaking sexy and sweet and just awerlkawrlkjwr I LOVE HIM.
If I say any more about him, I'd be spoiling the whole book so basically, get it! Read it! Love it! ;)
OH! And let's not forget about Horny Boy in front of her apartment and Grandma Moses. They were fucking hilarious.
"Facciamo ballare il tuo letto stanotte, gnocca!" he calls up to me. My eyes widen as he unzips his pants and pulls out his junk.
Fuck, omfg, I love this kid so much.
Anyways, I really liked the book and I'd definitely recommend it! I was so close to giving it a 5 until the disappointing ending. It wasn't about her choices, I hated how it was so rushed.
Minor Faults:
The ending was way too rushed and it was like they were acting on impulse, which sucks for me tbh
MY RATING:
About The Author:
Lisa Desrochers lives in northern California with her husband, two very busy daughters, and Shini the tarantula. If you've told her five years ago she'd write a book, she'd have laughed in your face. As it turns out, she'd owe you an apology. Writing has become an addition for Lisa and A Little Too Far, courtesy of HarperCollins, is her first novel for adults. She is also the author of the young adult Personal Demons trilogy from Macmillan. When she's not writing, she's reading, and she adores stories that take her to new places, and then take her by surprise.
Check her out in these sites:
Website
|
Twitter
|
Facebook
This tour was brought to you by Tasty Book Tours, check out other blogs on the tour here.