Released: April 11th, 2014
In one week Chloe will walk down the aisle. Yet she's a bride who can't stop spying on the weddings of total strangers. Desperate to catch a glimpse of what true love really looks like, she is having serious second thoughts about tying the knot.
Until she meets Wes — the sexy long lost father of her groom. The hunk from Texas confirms her worst fears. She is marrying the wrong man.
Battling her intense attraction for Wes, the flame between them burns too hot to resist. Chloe and Wes give into their scorching passion and struggle with the consequences of their love.
"I want you for sex, yes, but I also want more. Much more."
*COPY PROVIDED BY AUTHOR FOR AN HONEST REVIEW*
Bride Undone
was a schmexy short read filled with angst and hot, hot sex. Chloe feels a connection with Wes that she's never felt before – especially not with her fiancé who she was about to marry in a week. Battling both their feelings, Chloe and Wes had to overcome obstacles and complications in order to come together (both literally and well, you know).
Honestly, I wasn't too taken in with the book. The sex was definitely hot and that was what won me over. Anyone who can write a super hot sex scene is just A+.
However, the other aspects? Not so much. Chloe's character annoyed the hell out of me. I just wanted her to make up her mind. And falling in love with Wes? Not really. It's probably all thanks to her vagina acting up that she thought that she was in love with him. There wasn't enough of the development and the zing in their relationship for it to be called love.
I mean, stalking people's weddings? At first it was cute but then…
Chloe was aware of how weird it was that she went to the ceremonies of total strangers just to see that crucial moment when they looked into each other's eyes.
Yeah… cute? Not anymore. Creepy? Hell yes.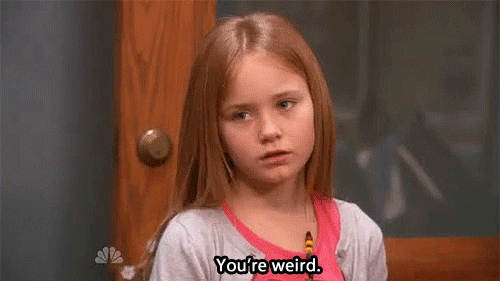 Wes, on the other hand, I liked. He's a sexy older man. Not to mention he's a cowboy. Mm-mm, sounds fantastic. Plus he makes a good living and then they have a LOT of sex. Boat sex, bed sex, everywhere sex.
To be honest, the book still needed more time to develop. The author could've extended it and added more details to their feelings and relationships to make it more believable.
MY RATING:
3 APPLES!!!!!
✭ BOOK LINKS ✭
(Click book cover for Goodreads link)

♕ Bride Undone ♕
"Wes, it's not your fault." She struggled to convince him. "But I can't marry your son. I have feelings for you and I can't ignore them. I don't want to." She stepped toward him, praying he didn't push her away.
He didn't move, just stood there stone-faced.
"Don't tell me you don't feel it too." She gazed at his chiseled face, his strong jaw, the flicker of gold in his eyes making her melt inside as they turned tender.
"Chloe," he said softly. "What am I going to do with you?"
"You feel it too, don't you?" She narrowed the space between them until she could feel the heat off his body and the thrum of his pulse.
"Fuck," he cursed as he looked down at his cowboy boots and then slowly back up at her. He shook his head as if in defeat and pulled her to him. He pressed her body hard against his, jarring her with the impact, but loving the strength in his embrace.
His lips met hers and he kissed her, hard and demanding. "Chloe," he murmured, wrapping his arms tightly around her and making her body hum with desire. "Yes, I feel it too." One hand smoothed the hair from her face, the other cupped her ass firmly as he pulled her harder to him and parted her waiting lips with his tongue.
She welcomed his tongue eagerly as she grabbed his broad shoulders, running her hands along his strong back, feeling the muscles ripple under her fingers as he moved her across the room while kissing her.
The backs of her legs met the edge of the couch as he hovered over her, pushing her down as he kissed her lips hungrily, then down her neck, trailing his lips along her décolleté. It was if he was going to devour her and she ached for it.
She arched her body to him as his hands roamed, needy and forceful, finding their way under her blouse and into her bra. He grasped her breast firmly and squeezed her nipple as she kissed him with fervor, his rock-hard cock pressing into as she ran her hands down his back and pulled his ass to her. He pressed against her and fumbled with her buttons, seemingly frustrated at the tiny, round impediments to his desire. He tugged at them impatiently, trying to free her from her blouse. A button pinged across the room as his rough caresses continued.
She slithered out of her skirt and tugged at his belt. "Wait," he said, looking down at her on the couch. He kicked his cowboy boots off. One boot bounced off the desk as he ripped his shirt over his head, revealing his muscled chest.
Her body trembled at the sight. He was so gorgeous. She eyed the trail of dark- brown hair leading from his navel downward and her pussy grew wet at the sight. She wanted him and could hardly wait for him to slip out of his pants.
Quickly, he whipped off his pants and boxers, his cock springing free, pre-come glistening on the tip. She was going to come just looking at him. She eyed his impressive erection and pulled him to her, wanting him inside her.
He kissed her, bracing his body with his arm, his muscles flexing. "Have to get you out of these." He ripped her panties from her hips and over her legs, throwing them over his shoulder before kissing her deeply. He lowered himself on her, parting her legs with his thigh, his stiff shaft sliding in between her silky thighs.
The weight of him was heavy on her but it felt so sexy, manly, as his mouth explored hers. She wriggled under him until his cock was close to her aching pussy and clit.
"You make me crazy," he gasped, moving his mouth along her jawline, down her neck and then tracing his tongue around her nipple.
She moaned at the sensation of his mouth sucking her nipple, making her pussy ache with longing as she clawed at his back. She flexed her hips, hitting her clit against his rod as she arched for him and his cock slid between her wet folds. She moaned as he stroked her clit, her slick entrance throbbing as he slid his length along her entrance, teasing her.
Wes' phone beeped rapidly. He stopped abruptly, mere seconds from entering her soft wetness.
"Not now." He gasped at the intrusion and rolled off her. The phone beeped again as he hurried over to the desk, leaving her breathless on the couch. "Someone is on their way up."
She gazed at Wes standing behind the desk, becoming aware of her surroundings. His office. She had completely lost track of where she was, of what she was doing. All she knew was she wanted Wes. Her body throbbed with desire. She'd been so close to coming until the phone interrupted them.
Wes' gorgeous naked form was silhouetted by the San Diego skyline as he stood naked behind his desk, the color draining from his face as he answered the phone and then snapped, "Stall him," before slamming it down on the desk.
"Shit! Conner's on his way up!" He frantically scrambled to gather their clothes as he threw
Chloe her panties.
Chloe just stared at him, frozen.
"Quick, put your things on," he barked as he hurried to pick up the rest of her belongings while clinging to his.
He slipped on his boxers and pants and shirt while Chloe struggled with her bra and panties, then her skirt and blouse. Crap, the button on her shirt was missing. She did it up the best she could.
"Fuck," he said under his breath, but loud enough for her to hear. "I didn't mean to be so rough." He apparently realized the button was missing from her blouse. He ran his fingers through his thick hair, looking around the room.
"I liked it," she said with a mischievous smile as she put her shoes back on.
A slight smile formed in the corner in his mouth but was quickly extinguished as he tucked his shirt back into his pants. "We've got a problem, Chloe." He looked at her seriously .
"No, it's fine, I'm on the Pill."
"No, that's not the problem. The problem is you and my son." He put his boots back on.
"Don't," Chloe said, moving to him, placing two fingers firmly over his lips. He kissed her fingers. "I am not marrying him."
Wes headed to the door. He paused before his door touched the handle. "Chloe, this never happened." There was something about the cold look in his eyes that scared her.
"No, of course," she agreed. The last thing she wanted was for Conner to find out.
"I mean it. This can't ever happen again." He turned to unlock the door. "Never, Chloe. Never."
"But I'm calling off the wedding." She pleaded with him just as Conner opened the door, his face revealing his shock.
Holy mama, now that's a scene! Definitely PG-13 — Sam
KATE DEVEAUX is a contemporary, erotic romance writer and die-hard romantic. It was after reading Jane Eyre in high school, that she became hooked on the idea of writing about romance, excitement and drama. Kate has been penning stories, from the sensual to the sinfully sexy, ever since!
A former wedding planner, Kate has always been "in love" with love! She was inspired to transition from writing racy short stories to full length manuscripts after meeting other authors in the romance world at industry workshops, conferences and events. Now a multi published contemporary romance novelist, Kate is a member of Savvy Author, Romance Writers of America (RWA) as well as their erotic romance chapter, Passionate Ink. Born in London, England, Kate has lived in both the U.K. and the U.S. When she's not busy writing or reading, Kate can be found on the tennis court—yes, there's even "love" in that game too!
✻ ✻ ✻