Released: June 3rd, 2014

The New York Times bestselling author of On Dublin Street and Down London Road returns with a story about letting go of the past and learning to trust in the future…

When Hannah Nichols last saw Marco D'Alessandro, five long years ago, he broke her heart. The bad boy with a hidden sweet side was the only guy Hannah ever loved—and the only man she's ever been with. After one intense night of giving into temptation, Marco took off, leaving Scotland and Hannah behind. Shattered by the consequences of their night together, Hannah has never truly moved on.

Leaving Hannah was the biggest mistake of Marco's life, something he has deeply regretted for years. So when fate reunites them, he refuses to let her go without a fight. Determined to make her his, Marco pursues Hannah, reminding her of all the reasons they're meant to be together.…

But just when Marco thinks they're committed to a future together, Hannah makes a discovery that unearths the secret pain she's been hiding from him, a secret that could tear them apart before they have a real chance to start over again….
"I don't want you to be sore about our past anymore. It's done. We can't take it back. But we have now. And now is good."
Samantha Young is back! I fell in love over and over again with the witty dialogue, super romantic moments and, of course, all the heart-breaking scenes that are always there in Young's books. Marco and Hannah's stories had plenty of twists and turns, not only because of their turbulent pat, but also because each of them had their own individual demons. However, Samantha Young has created a beautiful and wonderfully written story about reconnection and reconciliation between two lovers.
Wow, this book was just wow. It blew me away. After her previous two books that I was slightly disappointed with, I was starting to think that maybe I won't be as big of a fan of Samantha Young anymore. But, with this book, my hope is restored.
Hannah is one of my favorite characters starting from book one and that's why I was ecstatic to see that she finally gets her own book! This story takes place a couple of years probably after Liv and Nate's because in this book *drum rolls* they have babies!!! God, so fucking cute!
Ugh, especially Beth, Joss and Braden's kid. Sweet Jesus, this kid can tear me to bits.
But anyway, back to Hannah. She's still the snarky, intelligent student she was back then. A bit more reserved apparently but then to me, Hannah's always been a quiet one. But God, in this book she was so hilarious.



Hannah: "Are we in a pissy mood because you had to surgically remove your hip from Penny's? Tell me, Dec, how does it feel to be whipped at eighteen?"

Declan: "She's at her nana's today."

Hannah: "With her whip?"

Declan: "Ha ha, you're so funny.

Hannah: "And whiplash-free."
And Hannah's and Cole's relationship is also best. I love how he's so protective of her even though he's younger. He's always so thoughtful and ugh, I just love that kid so much. And they're so close without any awkwardness it's fucking amazing.
Hannah's personality I love too. She's honest even though sometimes she holds things back. She admits it when she's scared and honestly, she's such a strong heroine. Definitely one of my favorites.
Then there's Marco.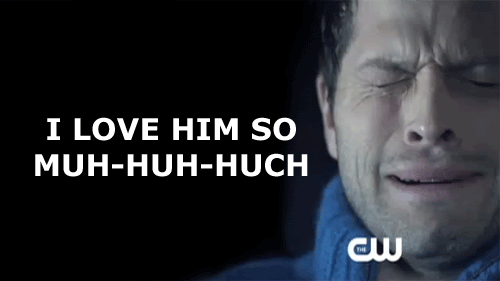 This man can make me cry and cry and cry. And that was what happened. I bawled like a baby throughout this book.
I woke up to find him asleep on my couch and when I asked him why he had stayed instead of going home to his bed, he said he slept easier knowing I was safe.
Fuck, I'm so whipped with this man. He can really take Braden on as my favorite Young hero. Well, no, Braden is still my favorite caveman but Marco is my second favorite.
Marco: "I stood outside the school gates to make sure you were okay because after I walked you home that one time I thought you deserved someone looking out for you. You were a funny, smart, kind girl and you looked at me in a way no one had before. Like i had something interesting to say and you wanted to hear all about it."
Fuckkkk. I AM IN LOVE!!!
Their connection was so palpable. I felt whatever Hannah was feeling, it was as if I was really living in her world. That was how strong the connection between the character and the reader was. I was addicted to her world that when I finished, I just felt so empty. Sigh. All good books make me feel that way.
But Hannah and Marco had such a wonderful relationship. Their chemistry was off-the-charts and I love how determined he was to get her back.
So yeah, definitely one of my favorites.
MY RATING:
5 GOD-I-LOVE-THEM-SO-MUCH APPLES!!!!!
✭ BOOK LINKS ✭
(Click book cover for Goodreads link)

♕ On Dublin Street (On Dublin Street #1) ♕
Samantha Young is a New York Times, USA Today and Wall Street Journal bestselling author from Stirlingshire, Scotland. She's been nominated for the Goodreads Choice Award 2012 for Best Author and Best Romance for her international bestseller ON DUBLIN STREET. ON DUBLIN STREET is Samantha's first adult contemporary romance and has sold in twenty-five countries.
✻ ✻ ✻