Released: April 9th, 2014

Book 1 in the NA rock star series, Lost in Oblivion

Love definitely wasn't on the setlist.

Opening for their idols on their first tour, Oblivion is living the dream. Mostly. Frustrated at being shoved out of his mediator role by their new manager, Deacon McCoy loses himself in brutal workouts. He only comes up for air long enough to refuel—and to tease the deliciously cute chef who makes him crave a lot more than what she's offering on her serving plate.

As the child of roadie parents, Harper Pruitt has heard every pickup line twice. To her, musicians are one step above the scraps on her cutting board. All she wants is to get enough experience to run her own catering company, but Deacon and his bottomless stomach are too tempting to resist. He's far from the typical rock star and before long, she finds herself experimenting with him, inside and out of the kitchen.

Apron - and panties - optional.

When Harper sees that Deacon's dream band with his best friends may be turning into a nightmare, she can't walk away. Deacon's so much more than just a peacemaker and the man behind the bass. But she has her own dreams to chase...even if she's starting to think what she's building with him might be the biggest one of all.
"Do you know how annoying it is to live for twenty-three years without needing anyone and have that completely obliterated in two months?"
**COPY PROVIDED BY AUTHOR FOR AN HONEST REVIEW**
Holy shit, Rocked most definitely rocked my world. The characters were fucking fantastic, both ambitious, practical and romantic. It was intense, fast-paced (in a good way) and it just progressed with more hot sex and even more saccharine sweet scenes. I absolutely loved it!
Shit, wow, this was another impressive rockstar romance. Wow. It just blew my mind.
You've got the assholes in a band, you've got the guys who can't put their dicks in their pants, and then you've got the logical, sweet ones. That's Deacon McCoy for you. Hot damn, this man can melt anyone's panties. He's big (both his package and his "package"), rational as he is the brains of the group, possessive, fantastic in bed, gives multiple orgasms, what more could you ask for?
Oh and did I mention he's a rockstar???
HOLY FUCK!!! Ugh, he's the bassist and he's so. fucking. hot. and. sweet. and. perfect. and. I just wanna eat him up. And he's so cute with Harper:
"Because foodgasms are personal, and I need to know who's giving me one."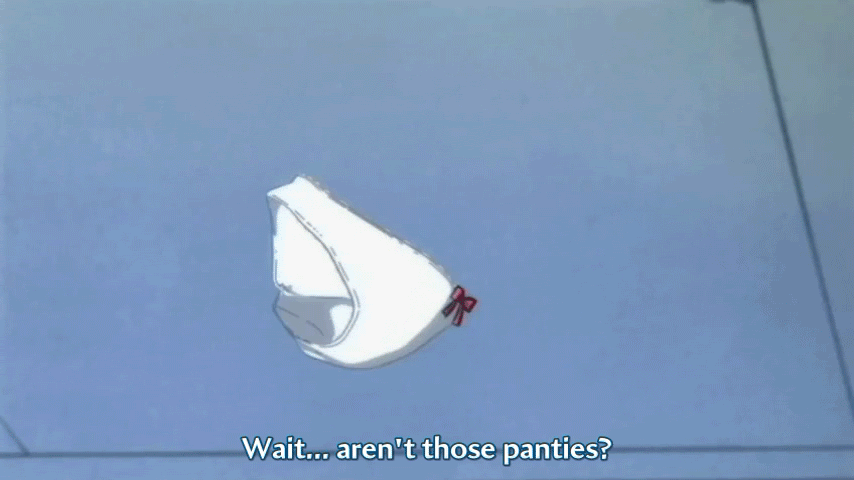 That's such a weird gif but so damn accurate.
Anyway, then we've got Harper. I like this girl too. She's sassy, sweet, and she cooks! Don't go all sexist on me now. But seriously, she grew up with roadie parents and loved to travel. She was perfect to be one of the chefs to go on tour with Oblivion (how sexy is that band name?) and Rebel Rage. She can handle the rockstars that come with the package. But she did not expect Deacon.
Harper's had a plan that she's stuck to for the past God knows how many years. She knew what she wanted and she's going for it. But then Deacon entering her life somewhat wrecked her plans. She didn't think that the tour fling would turn into a forever kind of thing (hey that rhymed).
But they both knew the sizzling connection between them and, although Harper was initially in denial, they both managed to work it all out just fine. They have a sweet, funny kind of relationship and I love that!



"What? They were in my way. We have places to go."

"I'd like to sign my first real contract before they put me in the grave."

"And yet, you let me drive."

"Obviously I have rain damage. Must be the lack of oxygen to my brain from all the orgasms."
Then when he/she fucked up? This gif just looks so perfect.
But then you know I love my HEA's and I got that ;)
MY RATING:
4.75 – 5 APPLES!!!!!
✭ BUY LINKS ✭
(Click book cover for Goodreads link)

♕ Rocked (Lost in Oblivion #1) ♕
♕
Twisted
(Lost in Oblivion #2) // October 2014 ♕
♕
Destroyed
(Lost in Oblivion #3)
// 2015 ♕
♕
Shattered
(Lost in Oblivion #4)
// 2015 ♕
+
♕
Seduced
(Lost in Oblivion #0.5) ♕
Amazon
|
Barnes&Noble
|
Kobo
♕
Rock, Rattle and Roll
(Lost in Oblivion #1.5) // 7 July 2014 ♕
TARYN ELLIOTT comes from the great state of New York—upstate, thank you very much. She's usually busy making up stories with her best friend until the wee hours of the morning, or fangirling over her favorite TV show. She falls in love with each and every one of her leading men as she writes their book, and there's always a soundtrack to match.
She loves talking to readers, so if you'd like to reach her, please visit her website: tarynelliott.com and sign up for her newsletter, or drop her a line at: taryn@tarynelliott.com.

Check her out in these sites:
Website | Facebook | Twitter
- - - - - - - - - - - - - - - - - - -
USA Today bestselling author Cari Quinn wrote her first story—a bible parable—in 2nd grade, much to the delight of the nuns at her Catholic school. Once she saw the warm reception that first tale garnered, she was hooked. Now she gets to pen sexy romances for a living and routinely counts her lucky stars. When she's not scribbling furiously, she can usually be found watching men's college basketball, playing her music way too loud or causing trouble. Sometimes simultaneously.

Check her out in these sites:
✻ ✻ ✻