Waiting on Wednesday is a weekly event, hosted by Jill at
Breaking The Spine
to spotlight releases that we're looking forward to! Here is my choice this week...
Sins & Secrets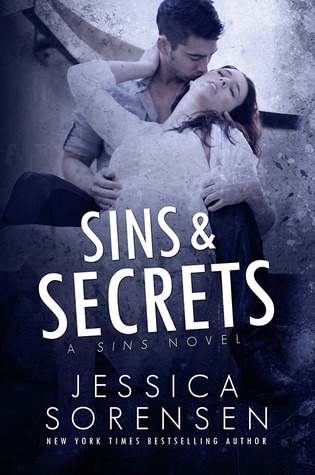 Title: Sins & Secrets
Author: Jessica Sorensen
Is it a sequel?
Book #1 of the
Sins
Series
Release Date: June 27th, 2014
Lies. Betrayal. A double life.
Lola Anders isn't who she seems. Two years ago she ran away from a dangerous life she'd been living since she way born in order to stay alive. She changed her name and reinvented herself into a good girl… at least part of the time anyway. A secretary by day and an escort by night, Lola lives a double life in order to maintain balance and survive. And things are going well, until a ghost from her past shows up out of nowhere.
Sexy and dangerous Layton Everett enters Lola's life again without warning. Not only does Layton know who Lola really is but he also used to work for her family's sworn enemy . Lola worries he's shown up to finish the hit put on her two years ago, so she tries to stay away from him, but it's difficult when he seems to be everywhere. Plus, she's attracted to him more than she likes to admit.
The closer Lola gets to Layton, the more her life gets turned upside. She ends up getting caught up in Layton's dangerous world and ultimately the life she ran away from catches up with her again.
**Mature Content Warning** 17+ for language and sexual content.
My Comments:
Jessica Sorensen has always blown me away with her work. When the blurb sounds so simple, the story is extraordinary. So, with an amazing blurb like this one, I'm definitely expecting so much!
What are YOUR choices this week? Let me know in the comments below!