Released: 14 January 2014

A promise to keep…

Honoring her mother's last wish, Lane Channing vows to follow her dreams. She takes the 'big risk' and leaves her small Kansas town behind and heads to LA, the city of dreams. She's got a stellar job lined up, an old jeep, and 20 bucks to last her to her first paycheck. Her hopes shatter when she arrives to find her job's been given to someone else. Now she's broke and will soon be living on the streets if she doesn't do something fast. Welcome to cutthroat - Lane is most certainly not in Kansas anymore.

On the cusp of success...

Dillon MacAvoy has one goal–to become a star--whatever it takes. Even if it means honing his bad-boy can't-be-tamed-and-forever-single image. Besides the image isn't far from the truth. Dillon cares only about his younger brother and his career. He's on the brink of superstardom if he can just decide on the next right script. But for that, he needs a script reader he can trust.

In a strange twist of fate...

Lane Channing is Dillon's last chance. If Lane lasts the summer without becoming MacAvoy's latest conquest, she's guaranteed a job in entertainment. No problem, as long as she can ignore the heat that pulses through her every time Dillon is in the room. After all, love and commitment with a sweet, hometown girl would only ruin the Dillon MacAvoy brand.
"Nobody gets everything they want all the time, not even a celebrity."
**COPY PROVIDED BY AUTHOR FOR AN HONEST REVIEW**
Aside from the possibly accurate representation of the gritty Hollywood life, Maggie Marr brings to us a story about two people who couldn't be more opposite from each other. But, like they say, opposites attract. Dillon and Lane had such a strong connection from the very beginning and, for them to finally get their little bubble of happiness, they had to overcome challenges presented not only by them as individuals but also the shallowness of the entertainment world.
Wow this book was ah-may-zing.
Lane Channing is this girl whose life was initially ruined when she encounters the dangers of LA. With no home, no internship – which she thought was a paid job – and no friends, Lane is abandoned with no one else in the world.
The Big risk is not that big when you have nothing left to lose.
That is until Choo – the magnificent man whom I love dearly – came to the rescue.
With a simple job of walking dogs and reading scripts, Lane thought that she had it all under control. Until she realized that it's not so easy when she's employed by one of the biggest douches and rising stars in Hollywood, Dillon MacAvoy.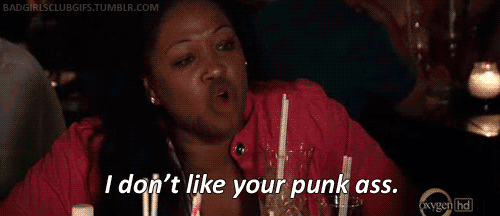 Dillon has the persona of a dick. He really is actually when he's acting and in premieres because that's what Boom Boom – his publicist, and yes that is her name (I know, WTF right?) – has formed his image to be. And she's worked her ass off for it.
And he was a dick to Lane when she first came here, which I thought was a horrible move because I cannot stand assholes. Like Dillon.
But as they come to know each other, the buildup to their relationship was turbulent. It was fueled by lust and charged with emotion. Dillon thinks that she's too good, too innocent for his world. Lane thinks that he deserves someone more of his league. And so the story goes.
By the end, this is basically them:
BUT, there's always a huge-ass but in a book.
Lane. Why. Would. You. Fall. For. Him. He's a dick. Sure, he's had his nice moments but then he turns into a dick again. HOW?
Second of all, the ending just killed it for me. And not in a good way. I really don't like books that are too rushed. I mean come on, you were fighting and then you end up with THAT???? Unbelievable.
Otherwise pretty great book.
MY RATING:
4 APPLES!!!!!
✭ BOOK LINKS ✭
(Click book cover for Goodreads link)

♕ Hard Glamour (Glamour #1) ♕
Maggie Marr grew up in the Midwest and made the move to Los Angeles to work in the movie business. She was a motion picture literary agent for ICM before becoming a full time writer. She's written for film and TV and ghostwritten for celebrities. She lives in Los Angeles with her husband and children.
✻ ✻ ✻