Released:
June 14th, 2012

The Garretts are everything the Reeds are not. They're loud, messy, numerous and, most importantly, affectionate. Every day, seventeen year-old Samantha Reed watches them from her balcony perch, defying her mother's wishes (of course, her mother isn't aware of this). Wishing that she was one of them. It all changes when, one summer evening, Jase Garrett appears on her terrace.
As their relationship develops, so do the problems. Her sister is spending her summer with her boyfriend while Samantha is left to deal with her mother and her sudden newfound 'lover'. Samantha senses a negativity in her gut by decides that it's for her mother's happiness.
Then, out of nowhere, a conflicting issue surfaces. She is unexpectedly faced with an impossible decision. Which perfect family will save her? Or is it time to save herself?
Huntley Fitzpatrick's debut novel was
ABSOLUTELY AMAZING.
When I read the blurb, to tell you the truth, I thought it wasn't interesting at first but since the goodreads rating was pretty high, I thought, "
Hey, why the hell not?"
I'm honestly so glad that I decided to give it a try. This book explores themes about family, friendship, first loves, loyalty and how to be true to the people you love yet still having faith in what you truly believe in. It's a beautiful book with such alluring and interesting characters.
Wow, the characters were just
wow
. I honestly, truly,
genuinely
loved every single one of them
. They were funny, interesting and just different. Jase.
OH JASE GARRETT
. He definitely makes it to my top list of book boyfriends. He was just the cutest little asshat out there. Well, I don't really mean that he's an
asshat
but he was really sweet to Sam and alwekrwlejr
FEELS
. He's one of those characters I can fall in love with a million times. He was flawless with his loyalty and consideration for his family and his love for Samantha.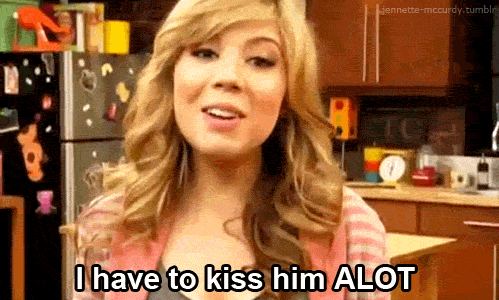 Samantha Reed is
everything
I want to be (her name's the same as mine teehee). She is beautiful yet she's so smart and strong. I love how she knows how to stand up for what she believes in. She's tough but she's not impulsive and reckless. After going through so much with everyone she knows, she's somehow still standing
so damn strong.
I admire everything about her.
MY RATING:
Huntley Fitzpatrick attended Concord Academy and Yale. She grew up in a family of bookworms, where everyone always had a book in their hands. She's written one book so far (My Life Next Door) and has a book that's expected to be released in 2014. She's, as I quote her, a 'babbler' but also often shy and tongue-tied.
Check her out in these sites: