Released: January 13th, 2013

Alayna Withers relationship with Hudson Pierce has tested both her and his ability to trust. They decide that the only way they can move forward together is with open doors and transparency. It won't be easy for the scarred lovers, but they're committed to each other more now than ever. Alayna, in particular, has grown through their trials, and has emerged more confident and faithful to the man she loves.

But while the pair is focused on the future, their past shows up again to threaten their fragile bond. Promises that were made are broken, and Alayna learns that Hudson still has very potent secrets—secrets that will tear them both apart. As much as she feels for him, her ability to forgive and forget is tested beyond her limits.

Even though she found the only man who could fix her, a forever with Hudson seems more and more out of reach.
"Problem is, no matter how good the flight, you always have to come back down eventually. And lots of times, that return is a free fall."
This series was fucking amazing. No words. ABSOLUTELY FANTASTIC. With each sequel, the series just gets better and better. And I really have to say that this book was the best. Secrets revealed, their trust is tested, and their problems are far from over. When their pasts catch up with them, it's hard to keep evading it and, so in the final installment of the Fixed series, everything unravels wonderfully. The intricate plot done so perfectly just blew me the fuck away.
I am so fucking happy. Deliriously happy. You wanna know why? Because this is probably the first ever series where the sequels keep getting better and better. Some series I've read in the past, the first book was fantastic then the second one was just a flop. It sucks.
But this? HOLY SHIT. I am so goddamn happy with this series, you have no fucking idea. Pardon my use of curse words because this book definitely deserves my excited raving.
Because I love Jack's character so much. I'm going to start off with a few lines from him because he's just the cutest little fucker. You have to read the books in order because everything just unwinds perfectly. First, Jack and Mira.



Jack: "She's not speaking to me either."

Mira: "Serves you right."

Jack: "Can't figure out what I have to do to get this one to stop speaking to me."

Mira: "Daddy!"
and then there's his relationship with Hudson.



Jack: "[to Laynie] I'm glad you're still here. In his life, I mean. Even though he's a stubborn oaf that blames me for all the wrongs in my relationship with his mother—"

Hudson: "Are you saying that you aren't at fault?"

Jack: "He's speaking to me!"
Ain't he the cutest?
Moving on. As you all know from my previous reviews of this series
(links can be found in the book links section)
I absolutely loooove Hudson. He's a man of many mysteries. He's got a pretty dark past and it's fucking fantastic. I love how the guy actually admits his mistakes even though he's definitely ashamed of them.
But, here and now, with Laynie, he's aiming for salvation. He's repenting for all his mistakes and wrongdoings by doing it right with Alayna and boy is he a piece of work.



"Where is the road to your heart?"

With one finger, he lifted my chin to meet his eyes. "Don't you know? You're the one who paved it."
HOW DO YOU NOT MELT WITH THIS MAN? I mean, sometimes cheesy quotes just put me off, but coming from
Hudson fucking Pierce
? Hell, I'd pay this man just to talk to me.
Hudson still has a hard time trusting Alayna and for a good reason because when everything unravels in the end?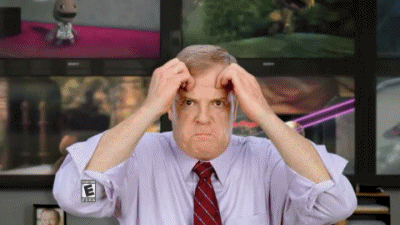 I was attached to this book so quickly. Not only because of the wonderful character with their mistakes and their flaws, but the moving and deeply heartbreaking plot. I was shattered by the end. I kept reading and reading. I read in the bathroom, in the car, in my room, on my bed, hell, I even tried to read in class. I was so drawn to all the characters and the book itself.
Towards the end of the book, I was sobbing like a baby. I kept thinking, why why why. Everything was going so well for them and then this one fuckup just ruined it. I probably finished a whole box of tissues. My God, this book was just so beautifully written and heart-wrenching.
This is fantastic for fans of the Fifty Shades and Crossfire series.
MY RATING:
5 APPLES!!!!!
✭ BOOK LINKS ✭
(Click book cover for Goodreads link)

♕ Fixed On You (Fixed #1) ♕
USA Today Bestselling author Laurelin Paige is a sucker for a good romance and gets giddy anytime there's kissing, much to the embarrassment of her three daughters. Her husband doesn't seem to complain, however. When she isn't reading or writing sexy stories, she's probably singing, watching Mad Men and the Walking Dead, or dreaming of Adam Levine. She is represented by Bob Diforio of D4EO Literary Agency.
Check her out in these sites: