Released: September 30th, 2013

Alayna Withers has only had one kind of relationship: the kind that makes her obsessive and stalker-crazy. Now that Hudson Pierce has let her into his heart, she's determined to break down the remaining walls between them so they can build a foundation that's based on more than just amazing sex. Except Hudson's not the only one with secrets.

With their pasts pulling them into a web of unfounded mistrust, Alayna turns to the one person who knows Hudson the best—Celia, the woman he almost married. Hoping for insight from someone who understands all sides of the story, Alayna forms a bond with Celia that goes too far—revealing things about Hudson that could end their love for good.

This is the first relationship where Alayna hasn't spiraled out of control. And she might lose Hudson anyway…
"We certainly loved each other. There was no question about that. But loving a person didn't necessarily make you right for them – didn't make them a good person to be in your world."
This book was even BETTER than Fixed on You. I honestly wasn't expecting it to be that good. But here, I fall in love more and more with Alayna and Hudson as their trust is threatened and their future possibly compromised. With more secrets revealed, and even more hidden, this book was intense, heart-breaking, exhilarating. Fucking fantastic read!
HOLY SHIT. Okay, this book definitely impressed me. I admit that I wasn't into this series when I read the first book
(You can read my review here)
because I just wasn't into the too fast-paced romance.
However, when I thought about it again, I realized that their circumstances were different. They never did have a normal relationship. They've both had pasts they were ashamed of and it was hard for them. And for the first time, they have something different. Something real and beautiful.
Alayna. This girl just makes me love her more and more with each thing she says. She's fucking wonderful. Yes, maybe she is a bit crazy but her good points totally trumps over all that. She's such a compassionate woman and she cares, despite her jealous streak.
I turned to her and found her expression had softened. It occurred to me that she was comparing herself to me as much as I compared myself to Celia, that she was measuring her flaws against mine. It was enough to send a person into dark depression.
How sweeter can she be? My God. My God. I love this woman so much. She's so kind and generous. She's not selfish, although sometimes envious, but not of wealth. She's always honest and I admire that trait. It's difficult to be honest when it's embarrassing to be.
"No matter what shit you've pulled, you've never denied it. That was one reliable thing about you – you were always willing to admit your mistakes." – Brian
FUCK YES! I just… HIGH FIVE!
And then there's Hudson. Sighhhhh. Hudson Pierce.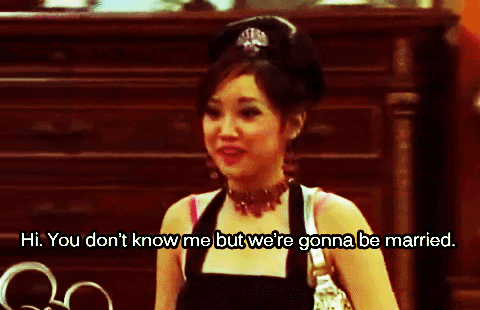 He is a dark man. He has dark secrets and an even darker past. He's done things he's not proud of but who hasn't? It was tough for him because he was an amateur at this just as much as Alayna was. But, even if it was hard for him to say what he feels, he can say the sweetest things.
"You're the first person I've ever met who makes me believe I might not be crazy. It's the best thing that's ever happened to me. You're the best thing that's ever happened to me."
SWEET MAMA! How do you not melt with that? And not only that, we learn that he also speaks French AND Japanese. This man is just full of surprises.
"Oui. Plus tard, quand tu es enveloppée dans mes bras, je vais en parler jusqu'à ce que tu en frissonnes de plaisir."
Which then translates to:
"Yes. Later, when you're wrapped around me. I'll speak it until you shudder with delight."
I think I just wet my panties. Whew *fans self*
Not only are the main character super fucking amazing, even the supporting ones are too! Even the evil ones. I loved Jack, Mira, Adam, Brian, Celia, Sophia, David, Stacy. They were all so fantastic.
And the plot twist. I was expecting that but I didn't expect it to be that brilliant. That is just cunning. Fucking brilliant!
MY RATING:
4.5 APPLES!!!!!
✭ BUY LINKS ✭
(Click book cover for Goodreads link)

♕ Fixed On You (Fixed #1) ♕
USA Today Bestselling author Laurelin Paige is a sucker for a good romance and gets giddy anytime there's kissing, much to the embarrassment of her three daughters. Her husband doesn't seem to complain, however. When she isn't reading or writing sexy stories, she's probably singing, watching Mad Men and the Walking Dead, or dreaming of Adam Levine. She is represented by Bob Diforio of D4EO Literary Agency.
Check her out in these sites: