Released:
April 23rd, 2012
Madison Daniels has worshipped her brother's best friend since they were kids. Everyone thinks that she and Chase Gamble would make the perfect couple, but there are two major flaws in their logic. 1) Chase has sworn off relationships of any kind, and 2) after blurring the line between friends and lovers for one night four years ago, they can't stop bickering.
Forced together for her brother's wedding getaway, Chase and Madison decide to call a truce for the happy couple. except all bets are off when they're forced to shack up in a tacky 70's honeymoon suite and survive a multitude of "accidents" as the family tries to prove their "spark" can be used for more than fighting. That is, if they don't strangle each other first…
"I couldn't stop now, even if I wanted."
So, I remember reading this book awhile ago and I remembered that I loved it! So, I thought, hey why not just read it and review it. And I did.
J. Lynn has always been one of my favorites and this book is definitely one of her best in my own personal opinion. The sex was fucking amazing, the characters hilarious and bloody awesome, plus the storyline was cool too. It was a nice concoction of humor, romance, and hot steamy sex.
Tempting the Best Man
is a pretty short book so I read it pretty fast. But I loved every second of it. The way the book started was already hilarious.



"I blew a tire."

"Wait, I can't hear you. Guys, can you keep It down?" His voice got a little farther away from the mouthpiece. "Maddie's on the phone and she blew something." The room erupted in male laughter.
I liked Maddie's character because she was stubborn like me eheheh even though I usually hate hard-headed characters. But Maddie was cool and I liked her determination even though it was hard to say
no
to a guy like Chase.
Because well. The Gamble boys are all apparently unbelievably freaking hot.
"Who's going to take a risk on the Gamble boys? Or take a 'gamble' on the Gamble boys."
But Maddie's been in love with Chase for so long. Not to mention the fact that he's freaking hot.



Chase was the Antichrist to her

A really, unbelievably hot Antichrist…
UGHHH, AND WHEN CHASE TALKS ABOUT SEX
"I want you. Bad. Right now. Against the wall. On my bed. The floor and maybe in the bathroom later. I have a shower stall and a Jacuzzi we could put to really good use. I know you'd like it."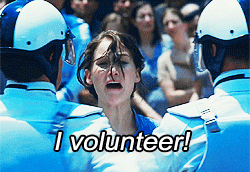 Sweet mama. I'd love to have that man take me anywhere.
And I absolutely love how they're best friends too. Well, sort of. But they're close since Maddie's brother is Chase's best friend. So that is freaking shmexy.
I love the book and I hope you will too ;)
Minor Faults:
Some of the scenes were just blehh.
MY RATING:
4 I'D-GAMBLE-ON-CHASE APPLES!!!!!
About The Author:
Jennifer L. Armentrout writes New Adult and Adult romance under the pen name J. Lynn. She's written the
Gamble Brothers
series,
Wait For You
and
Frigid
under this name. Aside from these, she also writes YA Paranormal series and many more, including the
Covenant
Series, the
Lux
Series, and so much more! When she's not hard at work, writing, she spends her time reading, working out and watching zombie movies.
Check her out in these sites: