Released: February 4th, 2014

He's ready for his close up, but she's the one calling the shots.

On the night of her graduation from film school, straight-laced Maddie Bauers fell completely out of character for an oh-my-god make-out session with a perfect stranger. Complete with the big O.

Seven years later, that romantic interlude is still fresh in her mind. That stranger is now a rich and famous actor. And she's one very distracted camera assistant working on his latest production. She might consider another tryst…if he even remembers her.

Micah Preston does indeed remember Maddie. Too bad he's sworn off Hollywood relationships. He allows himself as much sex as he likes—and oh, he does like—but anything more is asking for trouble. For the woman, not for him. Yet knowing Maddie could want more than a movie-set fling doesn't stop him from pursuing her like a moth drawn to hot stage lights.

But as the shoot nears its end, it's decision time. Is it time to call, "Cut!" on their affair, or is there enough material for a sequel?

Warning: Contains a dreamy movie star hero, a focus-pulling heroine, off-the-charts instant chemistry, steamy sex in near-public locations, and a new use for lip gloss.
"I'm Micah Preston, guy who can supposedly get any girl in the world. Yet it took me seven years and two months to finally go home with Maddie from the party."
**COPY PROVIDED BY AUTHOR**
Superb. Scandalous. Sexy. Three words to describe this book. It was refreshing compared to the books of Hollywood with snobby actresses and drug problems. This one was solely focused on their romance and I LOVED IT!!! The angst was just enough that it didn't get too overdramatic and the love wasn't over-the-top either. Perfect!
Oh my Gooood! Let me just start off by saying that I love Laurelin Paige's
Fixed
Series
(you can check out my review of the first, second, third book)
and I was ecstatic when I joined this blog tour.
A sexy actor? Check. An equally as sexy heroine? Check. Super duper, smoking hot sex? Double check. Hell, make it a triple.
This book was just the right blend of sassy, sexy and sweet. The characters were absolutely fantastic. I mean, Maddie was ambitious and God knows I love a strong heroine. She knows that she wants to do something in filming so she goes for it. She doesn't let a man stand in her way. That's my kind of girl!
The story first starts when they meet at a party. Micah was a small, independent actor then and Maddie was there to watch over her best friend. They met. Sparks flew. Maddie who's never had a real relationship made out with a smoking hot actor. Then they went their separate ways and didn't meet again.
Until seven years later.
Then it takes off when they meet at the airport. You can just imagine Micah coming in looking all smoking with those gorgeous eyes of his. Then there's Maddie: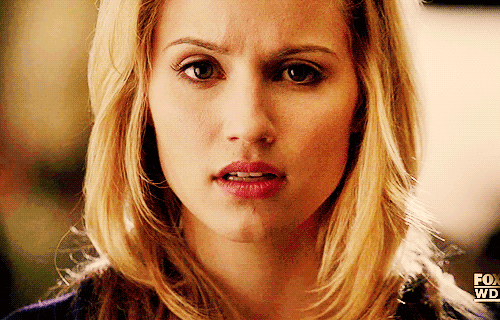 It had been forever since she thought of Micah Preston as anything more than a Hollywood icon. Yes, he'd transfixed her in their brief encounter years ago and she'd dared to hope for a while that she would see him again—that he would call. When he didn't, she was disappointed, but what could she do besides move on?
And when Micah acted like he forgot her? I thought, "Man, he's going to be one of those douches and assholes." I thought that after that, he's going to fuck her or something and let her go so easily and regret and yadda yadda yadda. But I was surprised when he didn't and Maddie had a stronger resolve than I gave her credit for.
I was so excited after that to read this book. I loved how free of the average Hollywood drama it was. I loved the strong characters. The hot and cold thing kind of pissed me off but it wasn't too overdone. I LOVED THE ENDING!!!
I shall quote from
Pitch Perfect
from the adorable Jesse:
"The endings are the best part."
MY RATING:
4 AND A HALF APPLES!!!!!
✭ BUY LINKS ✭
(Click book cover for Goodreads link)

♕ Take Two ♕
Christ, he was absolutely pathetic. Pining over a woman? Maybe he should be making romantic comedies. Or movies for Lifetime, since he'd totally seemed to have lost his balls.
He glanced at Fudge, who sat who sat nearby reading a magazine. At least he didn't know the reason for Micah's pining. Fudge would never let Micah hear the end of it.
"Chin up!" Darla, his makeup artist fluttered over him, applying powder to his face. "Sugar, you keep sweating off all your makeup. Why don't you sit under the tent where it's cooler until they're ready to shoot your scene?"
He shook his head. That was where video village was—where Maddie was. "No, I'm fine here."
"But you're getting too much sun, sweetie." Darla mothered Micah, which was why he liked working with her.
Today it irritated him. "I said I'm fine."
"He can't stand to be too near the hottie that's assisting Adam," Fudge said. "He's gotta bit of a crush."
"What the… That's not true."
"Then I guess the hard-on you've been sportin' since the airport is from that cheerleader assistant, Sam." Fudge flipped a page casually in the magazine.
"You've been checking out my dick, man? That's just weird." Of course Fudge would have noticed Micah's behavior regarding Maddie. But he didn't have to bring it up in front of his makeup artist. Better yet, he didn't have to bring it up at all.
Darla laughed. "Oh honey, you don't need to be embarrassed. I've been working with you for five years now and this is the first time I've ever seen you so unfocused. It's a nice change. You should go talk to her."
"It's not—" Micah cut himself off, then started again at a more reasonable volume. "It's not the girl. It's the altitude."
"Whatever you need to tell yourself, sweetie."
I think I just melted [swoons] — Sam
a Rafflecopter giveaway
USA Today Bestselling author Laurelin Paige is a sucker for a good romance and gets giddy anytime there's kissing, much to the embarrassment of her three daughters. Her husband doesn't seem to complain, however. When she isn't reading or writing sexy stories, she's probably singing, watching Mad Men and the Walking Dead, or dreaming of Adam Levine. She is represented by Bob Diforio of D4EO Literary Agency.

Check her out in these sites: